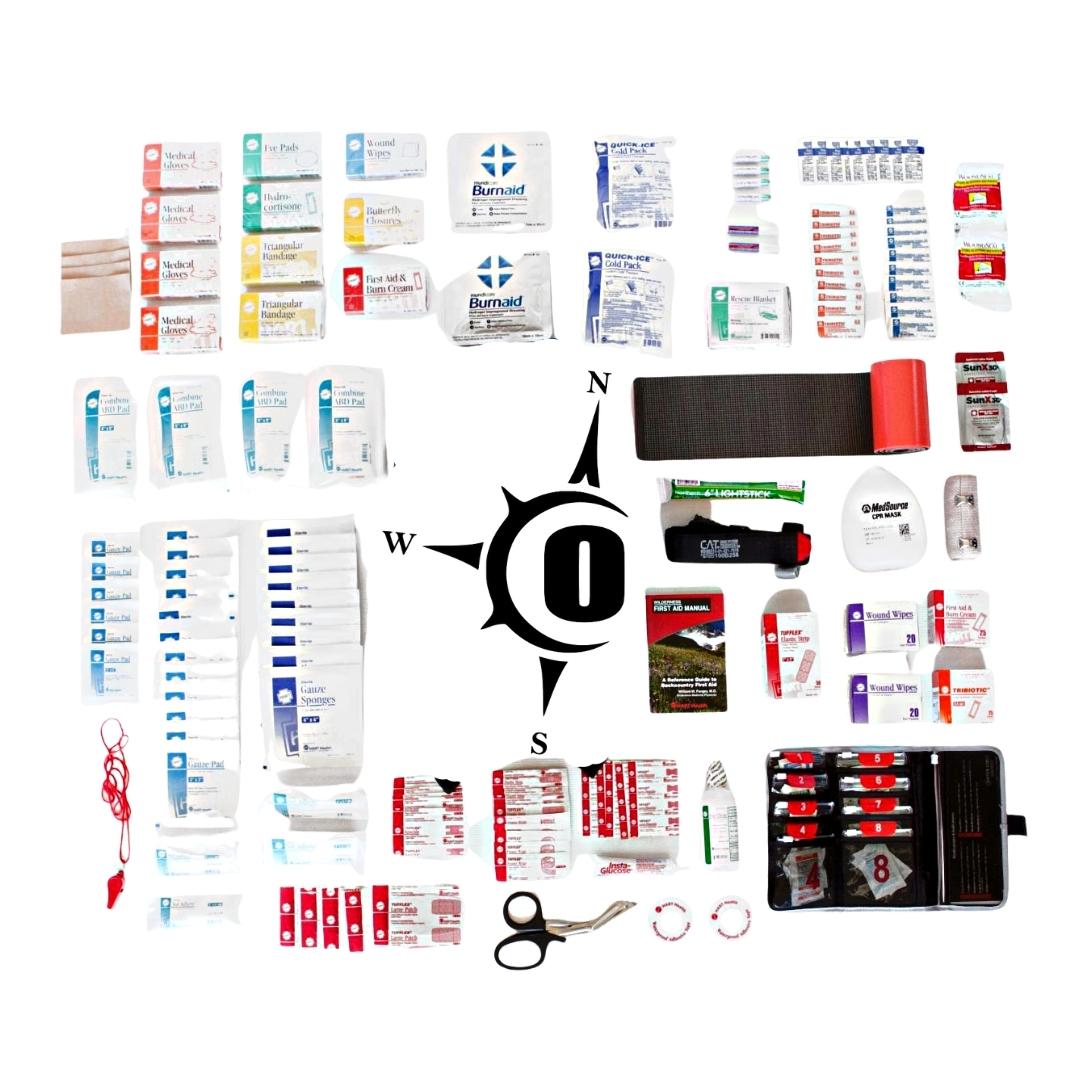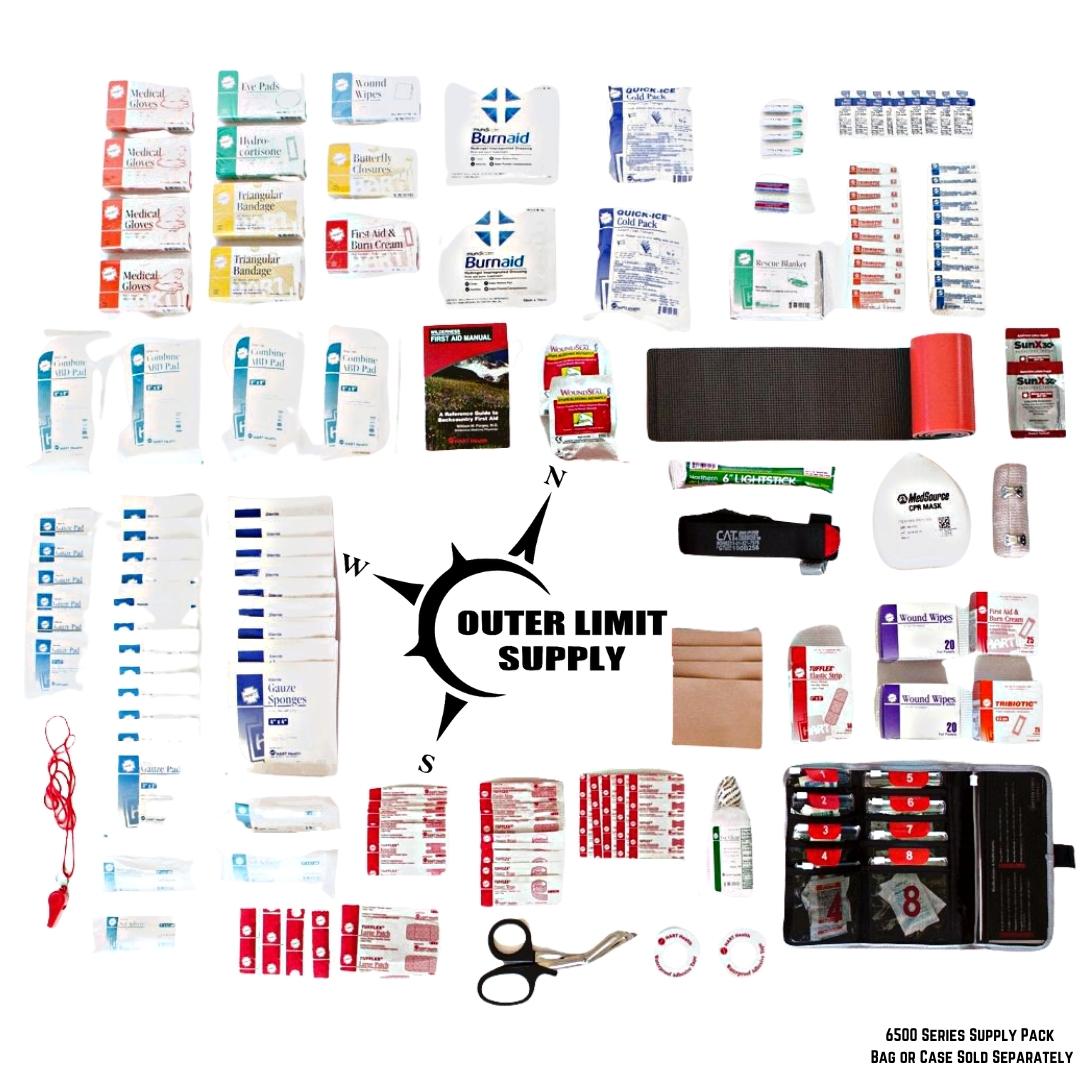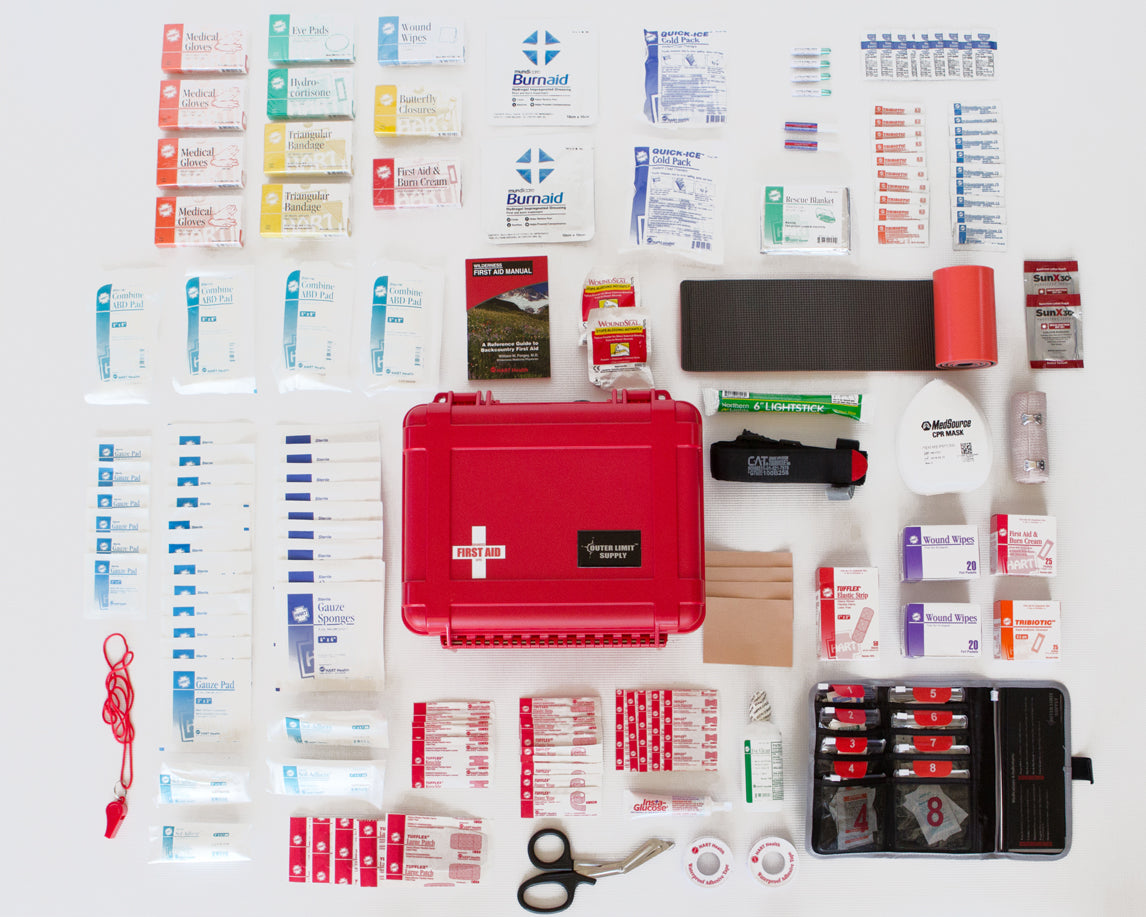 6500 Series Kit Supply/Refill Pack
Contains more life-saving First Aid supplies than offered in any of our other Refill Packs. Great for overlanders, yachters or boaters, hikers or fishermen, campers or dog owners, farmers or Xtreme athletes, medics or team doctors - anyone who desires true preparation. 
This Med Kit Refill
 

Will: 
Care for +4 people or small group through an extended weekend.
Allow any first responder to treat traumatic cuts or scrapes

 

with heavy bleeding and effectively stop loss of life.
Care for burns, gunshot wounds, sprains or breaks.  
Includes enough medication to ease pain until a hospital can be reached. 
*(HSA) and (FSA) eligible
*Designed and Assembled in Denver, Colorado. 
* Medical kit supplies refills do not include 6500 Waterproof Case.
Dressings:
(50) 1 X 3 Plastic Strip Bandage Box
(2) 1/2" X 5 Yards Adhesive Tape
(2) 2" Rolled Gauze
(6) 2" X 2" Gauze Pads
(6) 2" X 3" Moleskin
(3) 3" Rolled Gauze
(12) 3" X 3" Gauze Pads
(3) 4" Rolled Gauze
(2) 4" X 4" Cool Blaze Burn Dressing
(16) 1" X 3" Woven Elastic Patch Bandages
(5) 2" X 3" Elastic Patch Bandages
(5) Elastic Knuckle Bandages
(5) XL Elastic Fingertip Bandages
(9) 4" X 4" Gauze Pad 12 Ply
(4) 5" X 9" Abdominal Pads
(1) Trauma Dressing
(4) Eye Pads Sterile
(25) Triple Biotic Ointment

Tools:
(1) Tourniquet~ C-A-T® or SOF® Tactical Tourniquet Wide
(2) Self-venting Chest Seals
(1) Emergency Trauma Dressing
(1) S-Rolled Gauze
(1) 4"x 9' Esmark Bandage
(40) Antiseptic Wipes
(10) Butterfly Closures
(2) Celox Wound Treatment
(2) Cold Pack
(25) Cool Blaze Burn Gel
(1) CPR Mask (Adult/Child)
(4) Disposable Gloves (8 Pairs)
(1) Emergency Survival Blanket (84"X52")
(2) Liquid Skin Bandage
(1) Paramedic Shears
(1) Sam Splint 36"
(10) Soothe A Sting Swabs
(2) Triangle Bandages (40" X 40" X 56")
(1) Tweezers
(1) Wilderness First Aid Booklet

Medications:
(1) Medication Reference Card
(5) Aspirin (Chest Pain)
(1) Glucose Tube (Low Blood Sugar)
(5) Cetafen Extra Strength (Non-Aspirin)
(5) Diotame (Diarrhea)
(5) Exaprin (Pain Relief)
(5) Histaprin (Allergic Reaction)
(5) Ibuprofen (Pain Relief)
(5) Medi Lyte (Dehydration)

Life Saver... Literally
I do extreme mountain biking, hiking & camping + volunteer search and rescue. Sometimes to get to a good spot to fly my drone to survey an area to find a missing person I have to take a few risks, and having a full kit like this at base camp is like having an extension of the hospital at the campsite, which lets me do my job better. When I find an injured/ missing hiker, often times they are in desperate need of medical attention, and having the right type of equipment saves lives. Thank you for compiling so many necessary products and making it so easy to transport + waterproof! Can't tell you how many times my bag has gotten wet and I've lost stuff.
Thank you for your kind words. Don't forget that we have a Lifetime Warranty on our kits and supply packs: IF YOU'VE USED OUTER LIMIT SUPPLY TO SAVE A LIFE WE WILL REPLACE THE ITEMS USED FREE OF CHARGE!!!
Absolutely the beast first aid kit out there!
Only thing I would have liked to see is maybe it come with a suggested layout of how everything best fits in the pack.