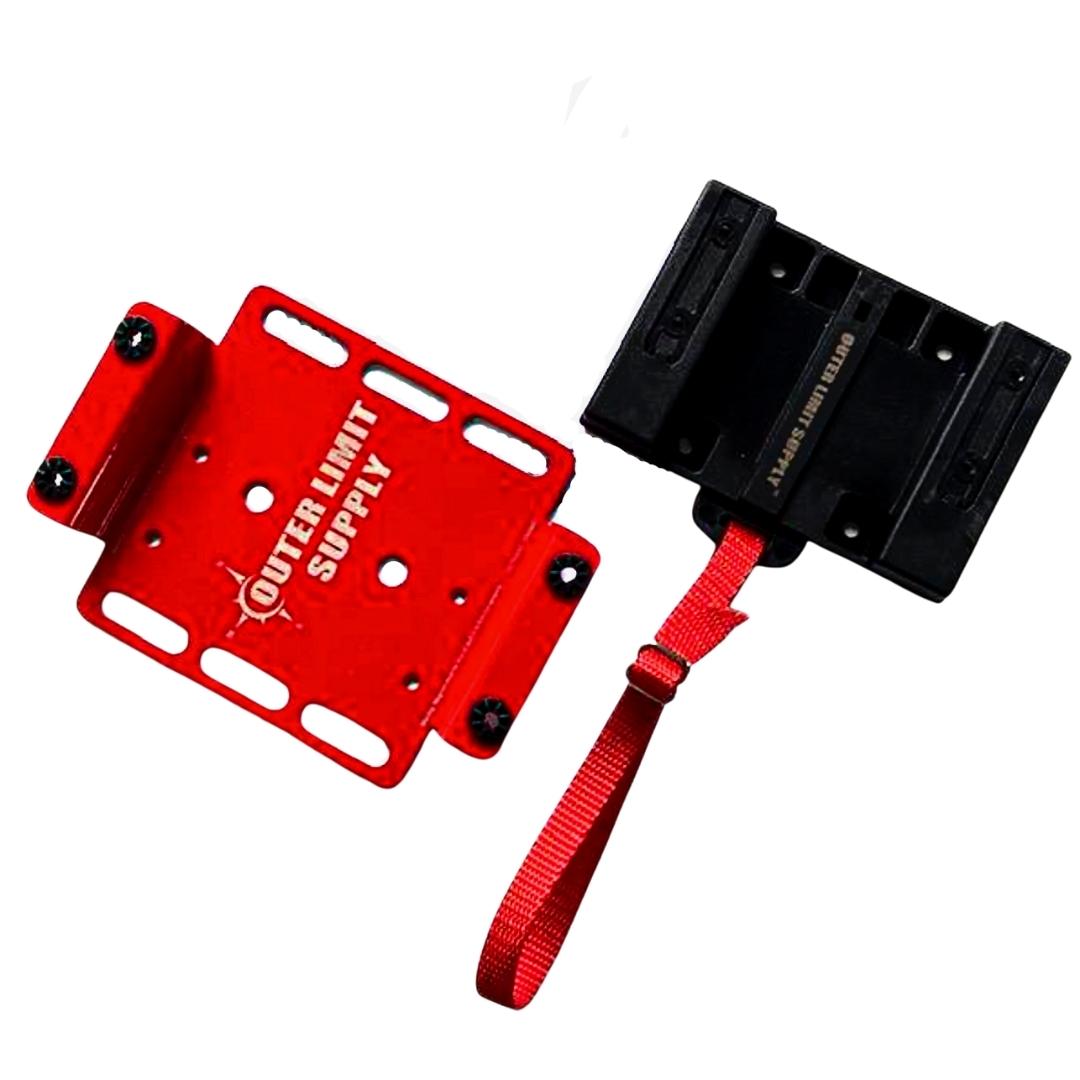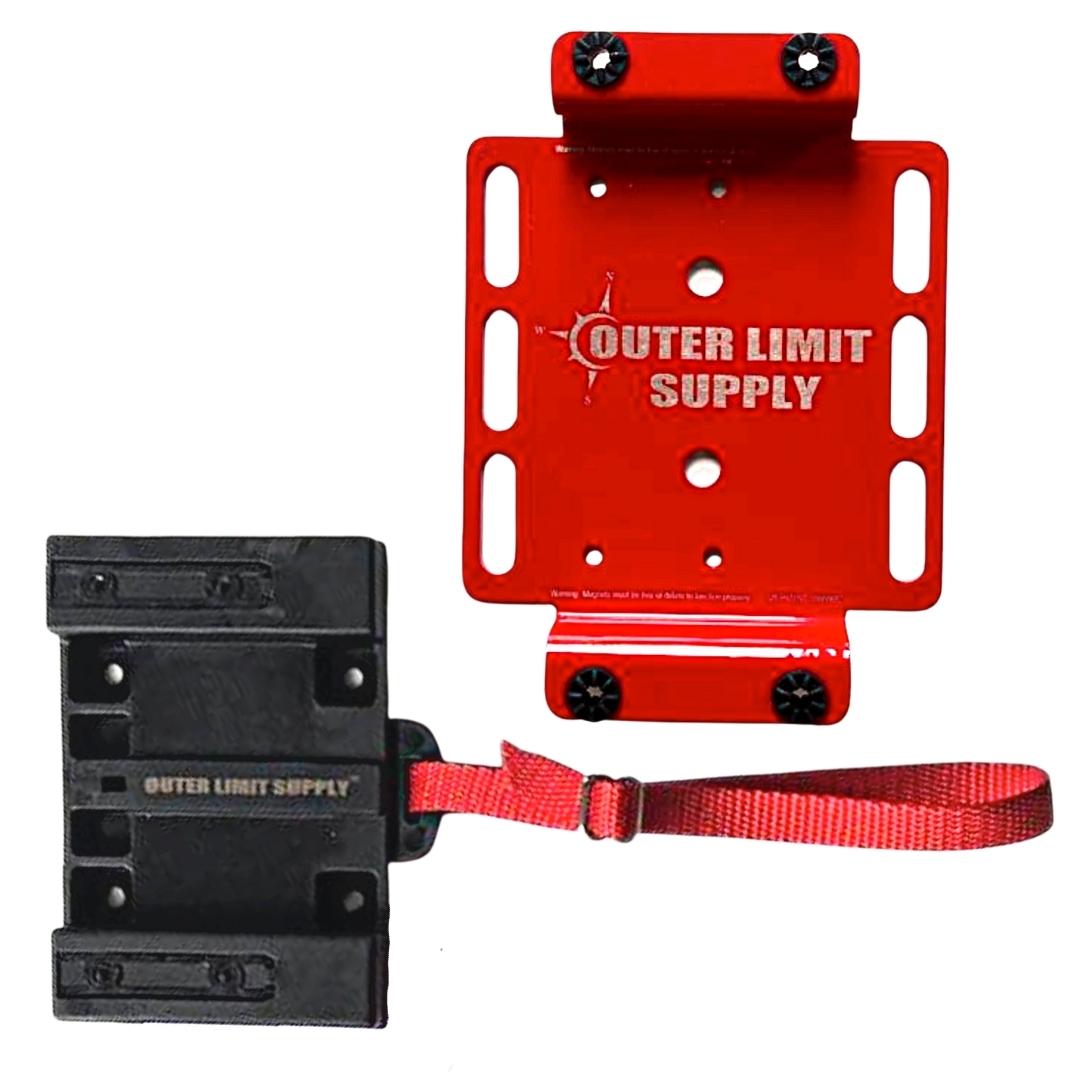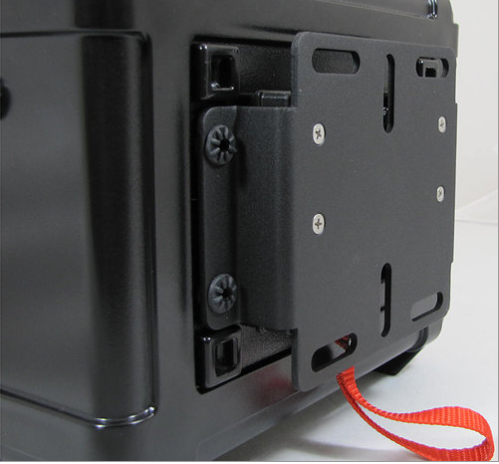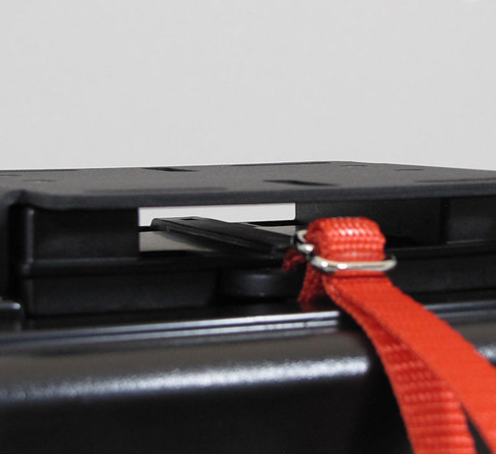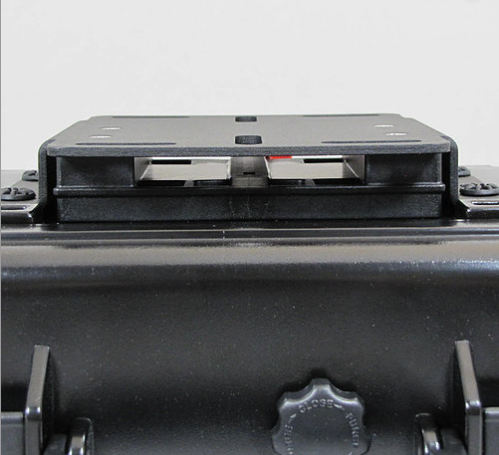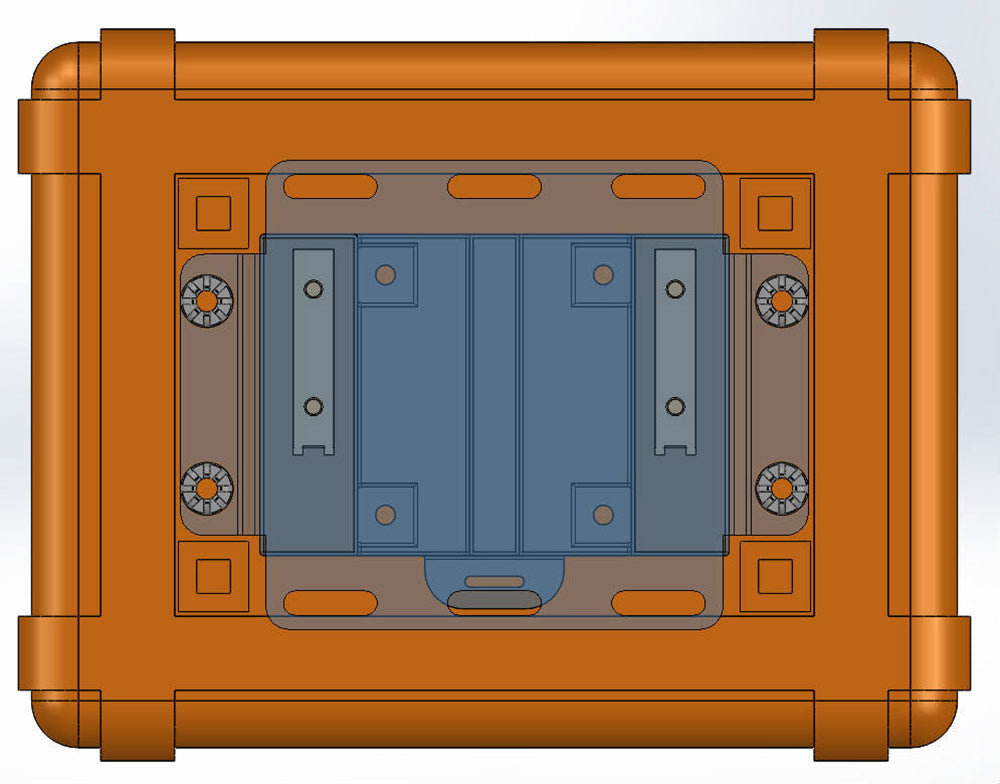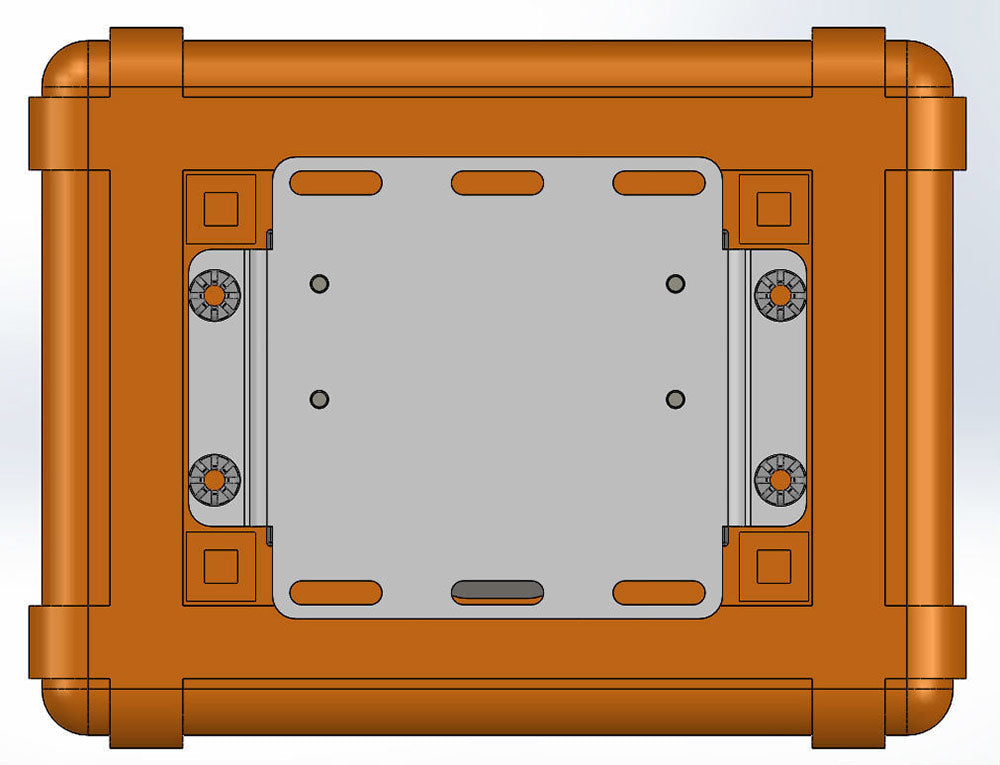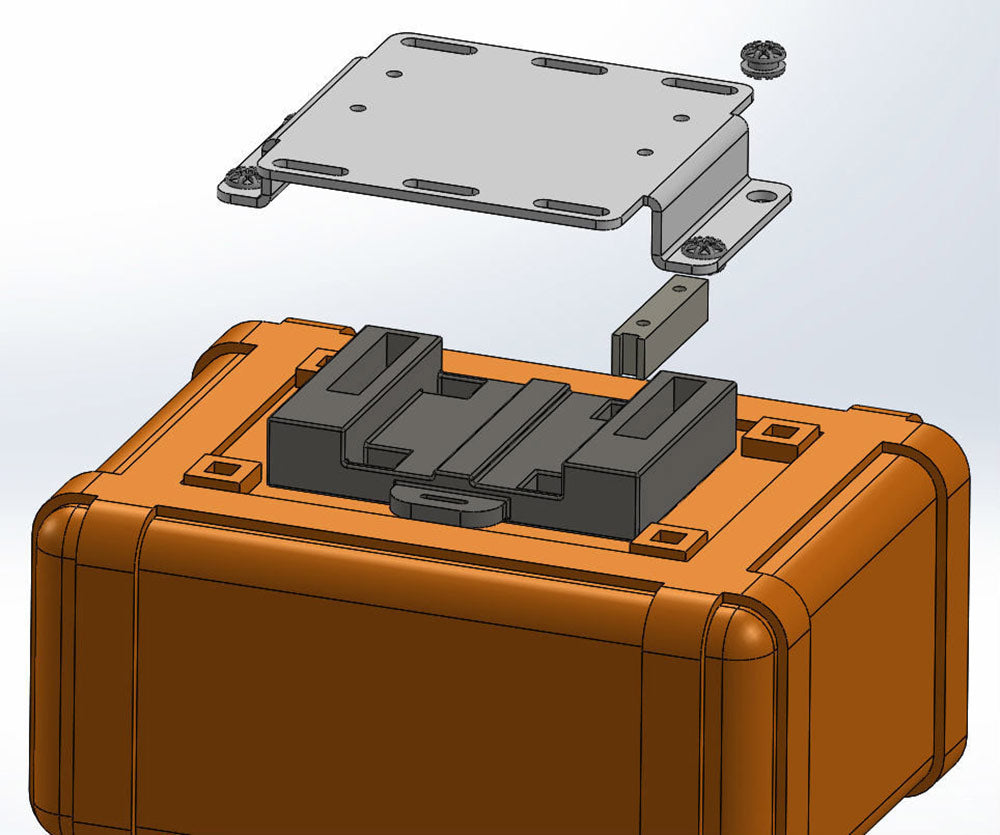 Aluminum Quick Release Mounting System
Don't let a new First Aid Kit or Waterproof Case become a projectile or get buried underneath sleeping bags! Keep it secure and visible with our T-6 billet aluminum quick release mount.
--
This quick release mount is likely not like any mount you've ever used before. There is no lock because this mount is made specifically for emergency response. It can be pulled from the side of a truck or garage in less than two seconds, and stowed just as fast. Every person who has tried this mount for the first time has had their mind blown by how easy, fast and smooth the use of this system is. 
--
It's powder coated black or red will eliminate any sun glare, catch attention if your kit isn't mounted on it, and is compatible with all of our waterproof first aid kits; it even maintains the waterproof/ dust proof integrity. 

Mount your kit anywhere and in any position or use it with an existing case.
--
Aluminum Quick Release Mounting System:
This patented system (US PATENT: 10655657) has been pull tested to nearly 300lbs but it is recommended that the case weight does not exceed 20lbs.
Disclaimer #1: Installing a Quick Release Mounting System requires drilling four holes into the back of your case. After doing so, we cannot guarantee that your case will remain waterproof but we are confident that it'll be weather resistant. (Should you find yourself submerged in water, exit the vehicle & swim to the nearest shoreline!)
Disclaimer #2: Magnets always work!!! Please make sure that there is no debris on magnets prior to securing your case.
Disclaimer #3: This Mounting System was designed to be used with a Outer Limit Supply case and mounted with four bolts to a "four-wheeled" vehicle (SxS, ATV, UTV, Car, Truck, or the like). No testing has been conducted regarding motorcycles, snowmobiles, boats, or any other case manufactures. Therefore we cannot offer a warranty of any kind and will not assume any risk or liability if used/install outside these parameters.
California Disclaimer: These products have not been tested to see if they contain chemicals known to the state of California to cause cancer, birth defects, and other reproductive harm. Outer Limit Supply does not approve sale of these products into the state of California or by any third party. 
Brilliant
Works great. Solid. Crafty. Useful
Sturdy, well-designed, easy to use
This is an excellent part with thoughtful design and exceptional build quality that will obviously withstandstand rugged use in all kinds of conditions. The hardware is provided and instructions make it simple to install. Exceptional product.
Different size hole options
A bit pricey but only the best will due. I have no problem drilling larger holes in it but it would be nice if there were more options for mounting. And for almost 200 bucks no patches or stickers come on.
East to use
I like the System - Simple to use Holds up to a lot of abuse - Been on the Truck for 1.5 Years, if not for the Car wash would still be there. Wish i could buy just the Magnet Plastic only that would be nice. Great System overall
Exactly what I was looking for!
Works as described, very strong hold. Would highly recommend.